Home
---
Welcome to
LightCatcher
Winery & Bistro
Wine Tasting • Brunch Weekends • Jazz Sundays
Weddings • Parties • LightBites • Art&WineTime Classes

Please use the menu on the left to have a look around.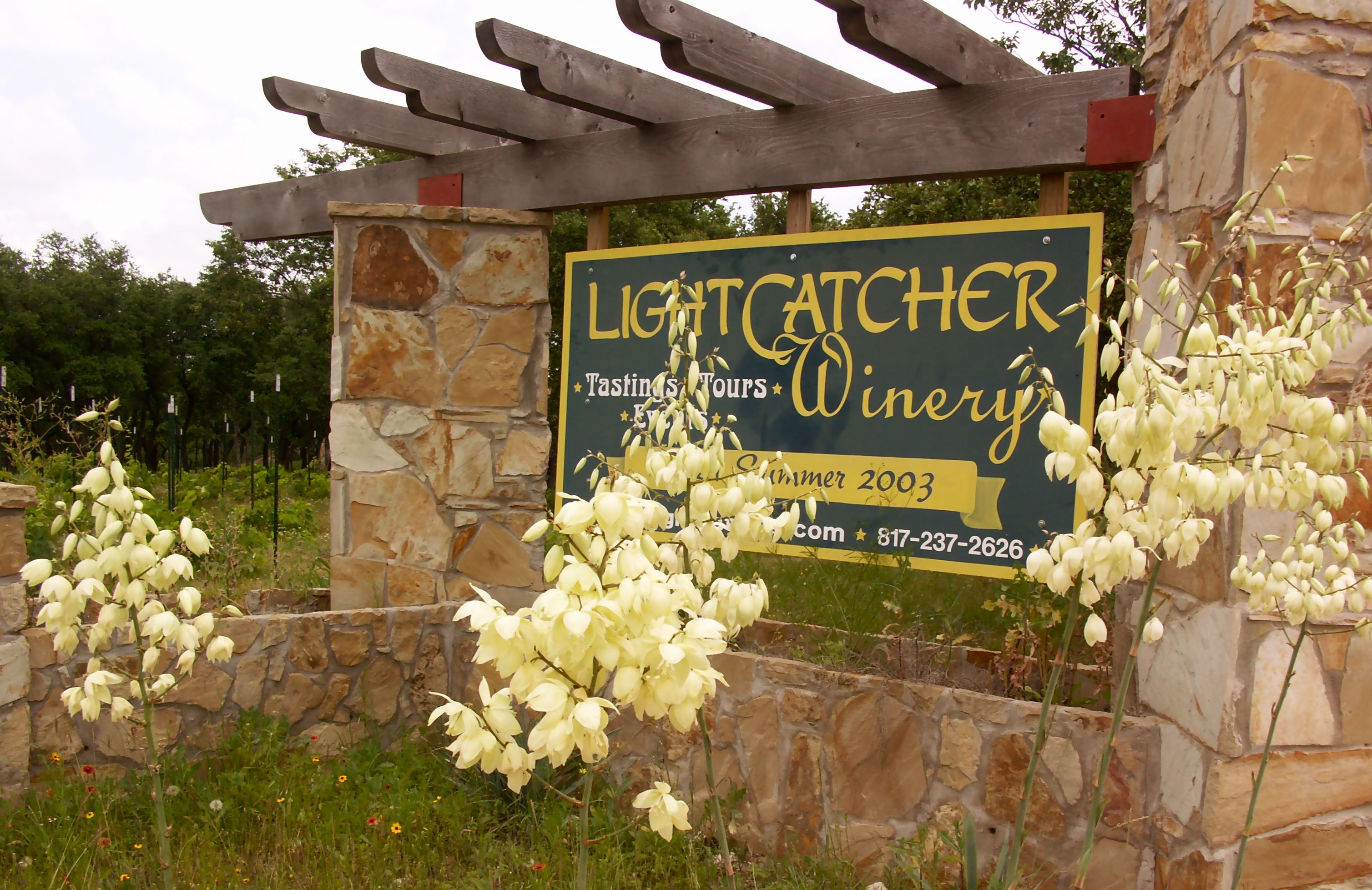 DRIVING FROM I-30 or S/West FW?
* SILVER CREEK ROAD IS CLOSED FOR BRIDGE REPAIR *
Please go up to the Jacksboro Highway Westbound to get here.
see our Map & Directions page for more information.
HOURS NOTES:
Closing at 3 pm for weddings or events:
Saturday July 11th
Saturday August 8th
other dates TBA
To Do Now
RESERVE YOUR SEATS
WINEMAKER'S DINNER
Saturday July 11th

There be PIRATES here!
please see the Event Calendar for more info
Plan to be here for:

JAZZ SUNDAY
July 19th
performing: TATIANA MAYFIELD
3-6 pm
5- admission, ages 8+only

PLEASE SEE THE EVENT CALENDER
HAPPY HOURS FRIDAYS 5 – 8 pm
• All wines discounted
• LightBite Menu served 5 – 7:30
Come for Brunch/Lunch
Every Saturday and Sunday 11:30 – 2:30
One wine is discounted 25% each weekend

Our menu features "from scratch" and "farm to table" goodness.
Come on in, the food and wine are fine!