Artist Statement:  I have always been a 'creative' – no matter my age or hobby or employment, I have always found ways to create, be it in chalk, crayon, paint, food, wine, photography, clay or film.
I figured out long ago I am most creative when I am working with things I naturally discover.  I walk a simple path, trusting that I will come across what is meant for me.
So, I draw and paint and sculpt things I see, and then add that something that comes from deep inside that makes it 'mine'.  I love conjuring the essence of my subject, and offering the viewer a deeper experience that is, at its worst, seeing something pretty, and, at its best, emotionally and spiritually transformative.
Caris Palm Turpen
2017
Caris maintains a working art studio in the winery.
Our Online Store offers available works.  Caris is also available for commissions.
<- Sign up on our email list to be informed of studio news.
SCULPTURE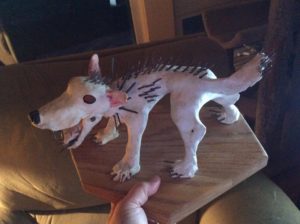 WISHBONE TV series prop
Made for SOUL UNCHAINED episode
1997
Clay, metal, wood, paint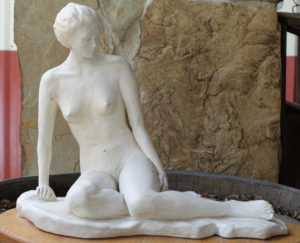 untitled
schooling piece, 1996
plaster casting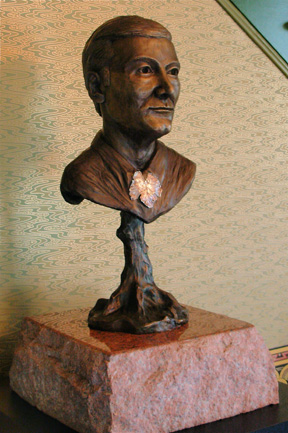 T.V. Munson
commission, T.V. Munson School of Viticulture and Enology
placed at the T.V. Munson Museum in Sherman, Texas
Bronze, silver, granite
2009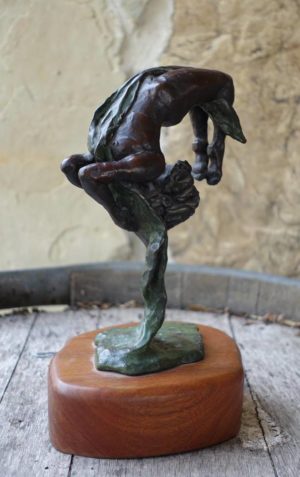 Water Dancer
Bronze, wood
2002