Event Calendar
---
Special Events
featuring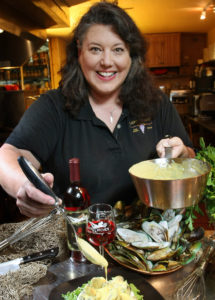 Caris Turpen
Chef & Winemaker

Please sign up for our emails so you can be notified when we schedule Winemaker Dinners or other special dining events.
Art&WineTime
Art & Craft Classes in the Winery
classes by


With a new design each month, you could come every time and have a beautiful and eclectic set of wine glasses!  Teachers guide you through the process of painting your own glass.
SATURDAY MAY 20th
SUNDAY JUNE 11th
SUNDAY JULY 9th
The Lucy Dance
The grapes previously stomped are now our wonderful wines, available to enjoy here or to take home.
We would love to see you –
Stop by for some wine and a bite.
See some favorite images from past Crush Days.