Crush Day / The Lucy Dance Photo Gallery
---
The Lucy Dance
We did The Lucy Dance/Crush Day for 14 years!
As the owners are retiring from winemaking, we won't be harvesting grapes in 2016.
No grapes = no Lucy Dance.
Yes, it's now a fun, fond memory.
We are still open for business as usual.
The grapes previously stomped are now our wonderful wines, available to enjoy here or to take home.
We would love to see you –
Stop by for some wine and a bite.
Lucy Dance 2015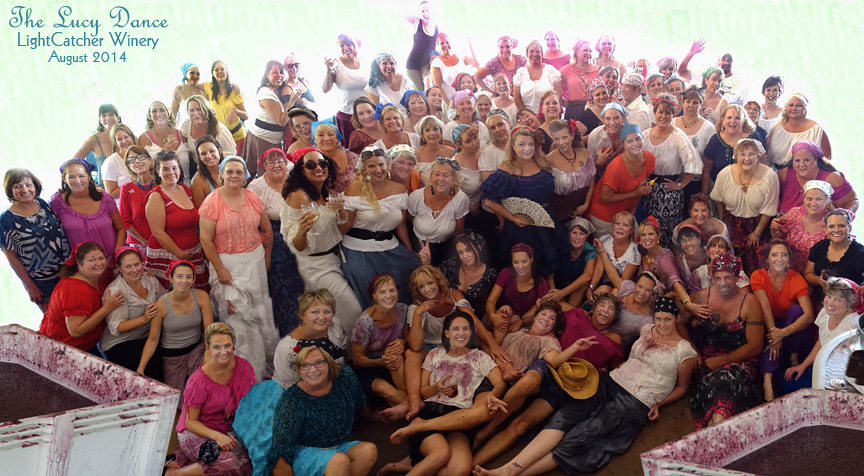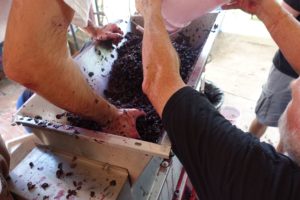 The Crusher Crew gets to work – this machine removes the stems so they don't poke our feet.

Terry, Kevin, Fred and Cody
Cody, grape warrior.
Marge of The Trinity River Whalers
Haley ran the Bellini Bar – you ain't gettin' one until it's frozen right!
Showing off grapey leggies
Washing off grapey leggies
A little dancing…
Grapes be squishy!
Beautiful Lucys
Grapes still be squishy!
We had a few Lucy Dudes too.
Cutting a rug.
Ashley takes one for the team.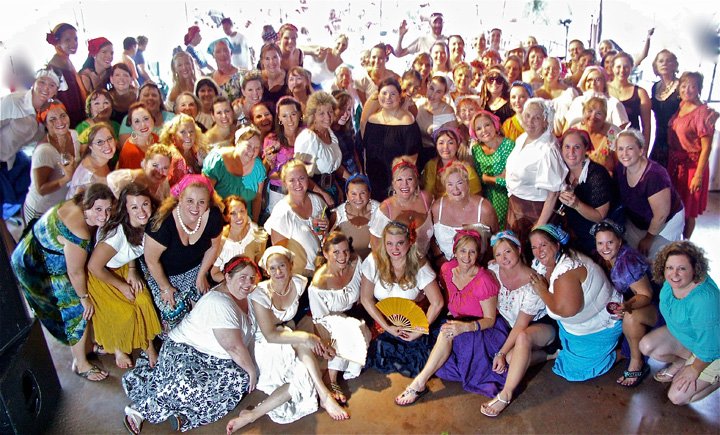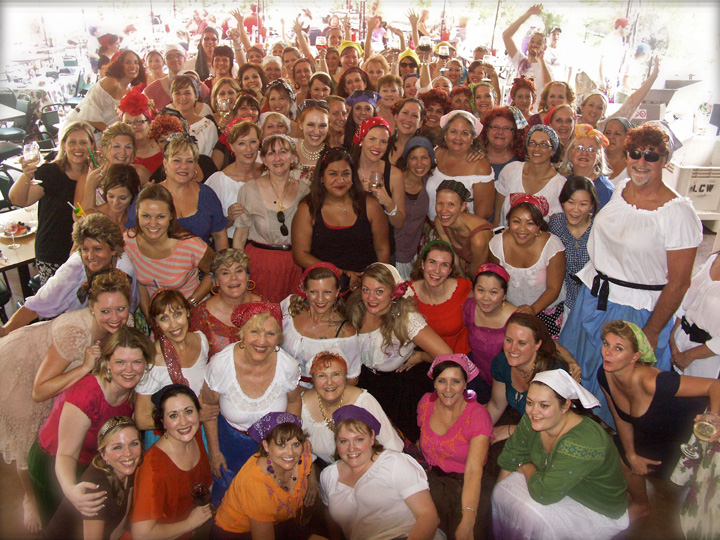 Cody and New Friends
Kim and Pals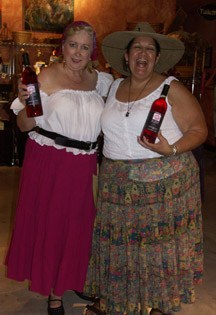 Happy Lucys getting 'Kiss'ed
Chris once upon a time.
Bree and pals get sticky.
Lauren, Natalie and Cryssie inspect the damage
Betsy and Sandy being beautiful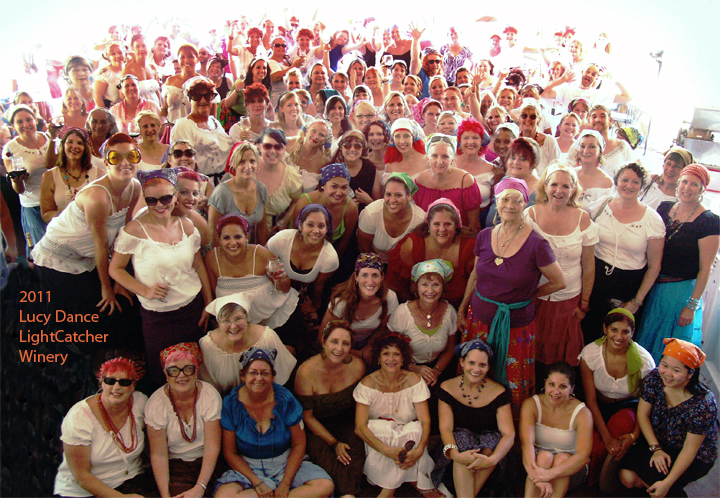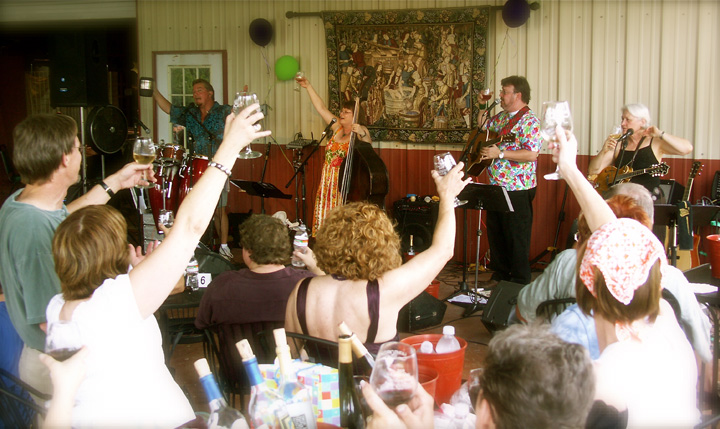 The Trinity River Whalers, version 1.0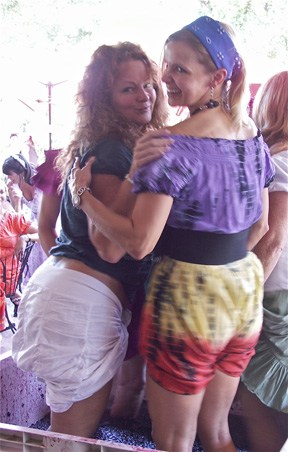 Yoga teacher and pal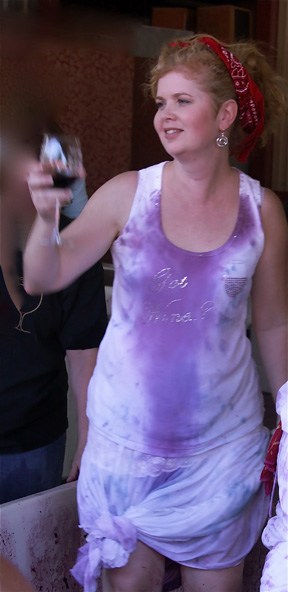 A Victorian Lucy!
Whaaat?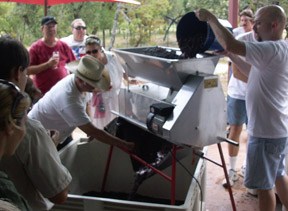 A Crusher Crew from days gone by.  Hi Bill!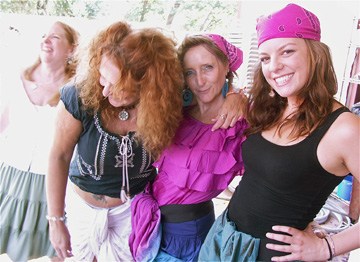 Bless you, Lucys, you're all amazing.