Private Winery Rental
---
Wedding • Reception • Fundraiser • Corporate Event • Private Party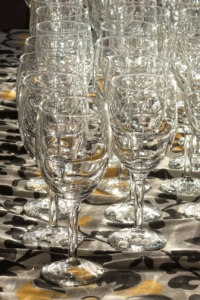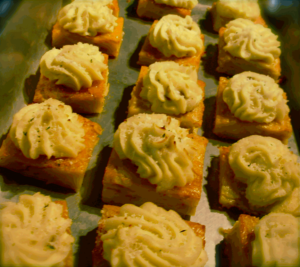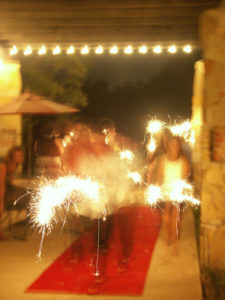 The winery atmosphere is welcoming, unique, romantic and beautiful.
Our four acres of grounds include the winery, Barrel Room, Pavilion, Terrace, Wedding Lawn, a small vineyard, gardens, lawn spaces and live oak groves.  The backdrops of flagstone, wine barrels, trees and gardens provide a naturally gorgeous setting that require minimal decorating to highlight the beauty of your day.
We have hosted hundreds of winery events and rentals, from bridal showers and birthdays to weddings, receptions and fundraisers.  We offer our experience and understanding of what it takes to host a successful event – we'll do our best to assist you in making your event fabulous.
• Weddings take place on our Wedding Lawn (with weather backup on the Pavilion).
(Terrace weddings are limited to fifty or fewer seats and are subject to a $300 setup charge.)
• Dinner seating is in the Barrel Room and on the Pavilion and Terrace.
• The dancing area is under the Pavilion with room for a band or DJ.
Capacity:
150 total
Our Barrel Room seats up to 50, the Pavilion and Terrace seat up to 100.
Included in all Private Winery Rentals:
• Private use of the winery for your rental time.
• A Facility Manager will oversee safety, alcohol control and use of the facility.
*Please note we do not plan or manage your event.
• A Wine Steward will handle and pour your wines.
• Our Chef & Team is available to do your catering.
• Rehearsal time the day or two before.
• Facility access for photos.
• Use of our music system for an ipod/phone/laptop, or space for a DJ or band.
• Tables and chairs for dining and casual seating.
• Wedding Lawn setup and use with up to 100 chairs.
• A dressing area/green room for the Bridal party.
• Private, secure parking area.
• Set up of tables and chairs prior to your rental time.
Not included but may be rented/purchased additionally:
Food and wine costs
Table linens
Candleabra lighting
Tableabra centerpieces
Beer/Spirits bartender
Wine:
You may use only our wines for your wine service (including for wine margarita machines).  We require a minimum of two cases (24 bottles/may be mixed types) be purchased prior to your date.  Additional wine may be added on the day or evening of.  (Pricing is dependent on what type(s) of wine you choose.  Allow 300-/case for budgeting purposes.)
Catering:
Our catering includes everything from preparation to dining service to cleanup.  Catering costs are in addition to the Winery Rental Fee.  Please ask for our Party Menus.  Outside catering is not permitted.
Beer and Hard Liquor:
You may bring in limited beer and/or spirits with the hire of our Beer/Spirits bartender.  Please talk with us regarding specifics.
Cakes:
We'll provide a dressed table and photogenic spot for your cake display and service.
(Sorry, we don't make wedding cakes.) We can provide cake cutting service as part of our Catering Service.
Decorating, Arrivals, Departures:
You may begin decorating at 4pm.  Please do not plan to have guests arrive before 6pm.   You must remove all your decorations and have all guests departed by 11pm.  We recommend you allow your final hour for removal of your decorations, goodbyes and departures.
Private Winery Rental:
6 to 11 pm $1500

Decorate, get dressed, gather in your guests, do the ceremony, have dinner, cut the cake, dance, and enjoy a perfect evening.
The winery is yours for your rental period – no other guests or activities will intrude on your time.
Booking Your Event:
• Because the winery is for sale and we must plan for the eventuality of not being available, we will do a booking for a maximum of four months from today's date. Please call to check your date availability and schedule a showing.
• A non-refundable deposit of one-half the winery rental and a signed contract guarantees your date, pricing and services.
•  Our Catering Service requires a separate catering contract and deposit.   A deposit and menu choices will be done within a month of your event.  (Some catering choices may require guest pre-selection – please allow time for this in your invitations.)
•  We reserve the right to determine available services, availability and pricing; these may change at our discretion.  These prices and conditions supersede any previously published or stated.